La International Triathlon Union, in occasione del congresso svolto in Gold Coast (Aus) alla vigilia della Grand Final, sono stati svelati i calendari di World Cup, Mixed Relay Series e Paratriathlon. La Coppa del Mondo, per il quarto anno consecutivo, farà tappa in Italia, nella città di Cagliari ormai sede classica del circuito mondiale: l'appuntamento è previsto per il 25-26 maggio 2019.
"Sarà la quarta edizione di questa importante competizione che, con l'avvicinarsi dei Giochi Olimpici, acquista ancora maggior importanza per quel che riguarda la rincorsa alla qualificazione – sottolinea il Presidente della Fitri Luigi Bianchi – Ormai questa tappa di World Cup può essere definita una classica del calendario internazionale, diventando espressione concreta di un progetto iniziato quattro anni fa, partito proprio con l'ambizione di portare una gara di questo livello anche in Italia, aspetto che ci riempie di gioia e soddisfazione. Sono molti i campioni che hanno partecipato nelle precedenti edizioni tra cui il bronzo olimpico Schoeman, i norvegesi Blummenfelt e Iden, la talentuosa francese Beaugrand, la canadese Brown e le americane Spivey e Kasper, e l'edizione 2019 confermerà l'evento di Cagliari come uno dei meglio organizzati del circuito grazie al grande lavoro svolto da Island Team sotto la guida del suo mentore Sandro Salerno e al supporto di Regione Sardegna e al Comune di Cagliari".
Di seguito, i calendari diffusi all'ITU.
World Cup
09-10 February – Cape Town, South Africa

16-17 March – Mooloolaba, Australia
30-31 March – New Plymouth, New Zealand

04-05 May – Madrid, Spain 

11-12 May – Chengdu, China

25-26 May – Cagliari, Italy

8-9 June – Huatulco, Mexico

15-16 June – Astana, Kazakhstan

22-23 June – Antwerpen, Belgium

13-14 July – Tiszaujvaros, Hungary

24-25 August - Karlovy Vary, Czech Republic
7-8 September – Banyoles, Spain 

21-22 September – Weihai, China

19-20 October – Tongyeong, South Korea

26-27 October – Miyazaki, Japan

2-3 November – Salinas, Equador
9-10 November – Santo Domingo, Dominican Republic
Mixed Relay Series
9 March – Abu Dhabi, UAE

15 June – Nottingham, UK

7 July – Hamburg, Germany (World Championships)
18 August – Tokyo, Japan 

(one more event to be announced shortly

)
PARATRIATHLON
World Championships

31 August-1 September – Lausanne, Switzerland
World Paratriathlon Series

18-19 May – Yokohama, Japan

(two WPS, one in the Americas and one in Europe, to be added shortly)
Paratriathlon World Cups

2-3 March – Devonport, Australia

15-16 June – Besancon, France

17-18 August – Tokyo, Japan
14-15 September – Banyoles, Spain
21-22 September – Alanya, Turkey

19-20 October – Funchal, Portugal
(two more World Cups to be added shortly, one in the Americas and one in Europe)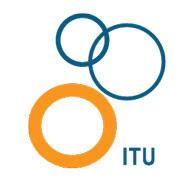 ITU announces World Cup, Mixed Relay Series and Paratriathlon calendars for 2019
Following the ITU Executive Board meeting and annual ITU Congress held in the Gold Coast, the International Triathlon Union is pleased to announce the final calendar for the 2019 season. With seven ITU World Triathlon Series (WTS) events plus the ITU Grand Final, five Mixed Relay Series events, seventeen ITU World Cups, three ITU Paratriathlon World Series and eight ITU Paratriathlon World Cups all now confirmed, the 2019 season is going to be busier than ever.
"I am thrilled with the new ITU calendar for 2019, it is a perfect mix between new additions to our portfolio of events, classic races across the world and includes a lot of Multisport and multi-day events", said ITU President and IOC member, Marisol Casado.
With the calendar for the World Triathlon Series announced some months ago, it was time to set the dates for the remaining races that make up the ITU calendar, building up a busy season with plenty of opportunities for all of the athletes to earn points towards their Tokyo 2020 Qualification Ranking.
The second edition of the Mixed Relay Series will have five stops in 2019, including the World Championships that will once again take place once again in Hamburg, Germany. Abu Dhabi will be the first stop of the series in 2019, with teams competing again in Nottingham and Tokyo, and one further event that will be announced shortly.
The second-tier events, the ITU World Cups, will have a new and revamped calendar in 2019, with 17 races across the globe. The first stop will be Cape Town in February, and the last is Santo Domingo, Dominican Republic in November, with all types of races, distances and scenarios to be contested in between and all part of the Tokyo 2020 Qualification period.
Also revamped is the World Paratriathlon calendar, now in its third year of existence. In 2019 the World Paratriathlon Series will continue to have Yokohama as one of the stops, with two more races to be announced shortly, one in Europe and one in America. Next season, the paratriathletes will also have the chance to compete in eight World Cups, with the World Championships taking place in Lausanne, Switzerland.
The calendar was confirmed during the 2018 ITU Congress held, as is traditional, on the eve of the Grand Finals. During the meeting, all of the ITU Committees and Commissions reported on their year's activities, and Kiriyo Suzuki from the Tokyo Olympic Games Organising Committee presented her update on preparations for 2020 and the 2019 Test Event for the Tokyo 2020 Games.
2019 World Cup calendar
09-10 February – Cape Town, South Africa
16-17 March – Mooloolaba, Australia
30-31 March – New Plymouth, New Zealand
04-05 May – Madrid, Spain
11-12 May – Chengdu, China
25-26 May – Cagliari, Italy
8-9 June – Huatulco, Mexico
15-16 June – Astana, Kazakhstan
22-23 June – Antwerpen, Belgium
13-14 July – Tiszaujvaros, Hungary
24-25 August - Karlovy Vary, Czech Republic
7-8 September – Banyoles, Spain
21-22 September – Weihai, China
19-20 October – Tongyeong, South Korea
26-27 October – Miyazaki, Japan
2-3 November – Salinas, Equador
9-10 November – Santo Domingo, Dominican Republic
Mixed Relay Series
9 March – Abu Dhabi, UAE
15 June – Nottingham, UK
7 July – Hamburg, Germany (World Championships)
18 August – Tokyo, Japan
(one more event to be announced shortly )
Paratriathlon calendar
World Championships
31 August-1 September – Lausanne, Switzerland
World Paratriathlon Series
18-19 May – Yokohama, Japan
(two WPS, one in the Americas and one in Europe, to be added shortly)
Paratriathlon World Cups
2-3 March – Devonport, Australia
15-16 June – Besancon, France
17-18 August – Tokyo, Japan
14-15 September – Banyoles, Spain
21-22 September – Alanya, Turkey
19-20 October – Funchal, Portugal
(two more World Cups to be added shortly, one in the Americas and one in Europe)