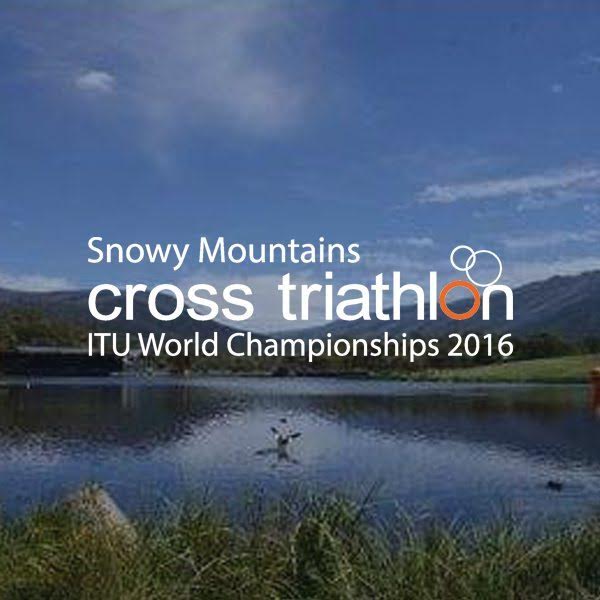 Ultimo atto di rassegne mondiali 2016, con il Campionato del Mondo di Triathlon Cross in programma in Australia – Snowy Mountains il prossimo week-end del 19 e 20 novembre.
Il DT Nazionale Mario Miglio ha convocato l'azzurro di specialità Mattia De Paoli (GP Triathlon), per gareggiare nella prova Elite.

Iscritti alla gara, anche 13 Age Group Italia:
Uomini
35-39 FABIO LOI (Trinuoro)
35-39 ANGELO MAZZA (Trinuoro)
40-44 MANUEL PINNA (Trinuoro)
40-44 VLADIMIR LADU (Trinuoro)
40-44 MASSIMIANO DEIDDA (Trinuoro)
40-44 CHRISTIAN COSSU (Trinuoro)
40-44 MASSIMO MARRAS (Trinuoro)
45-49 FRANCESCO SECCHI (Trinuoro)
45-49 GIUSEPPE RUIU (Trinuoro)
45-49 GIUSEPPE PORCU (Trinuoro)
45-49 GIANPIETRO DE FAVERI Gp Triathlon)
60-64 MARCELLO PATRIZIO (Trinuoro)
Donne
50-54 ELISABETTA PALERMO (Trinuoro)
Questo il programma dettagliato della manifestazione iridata http://trextriathlon.com.au/events/2016-itu-cross-triathlon-world-champs/#timetable
Tutte le info: http://www.triathlon.org/events/event/2016_lake_crackenback_itu_cross_triathlon_world_championships
e http://trextriathlon.com.au/events/2016-itu-cross-triathlon-world-champs/
International Triathlon Union
Reigning champs return to reclaim titles at 2016 Snowy Mountains ITU Cross Triathlon World Championships
Reigning ITU World Champion Flora Duffy (BER) turns to her attention to cross triathlon this weekend as she hunts for her second ITU world title in two months, and her second consecutive Cross Triathlon World Title. In the men's race, two-time ITU Cross Triathlon World Champ Ruben Ruzafa (ESP) is back to try for a triple crown at the 2016 Snowy Mountains ITU Cross Triathlon World Championships over a 1.5km swim, 32.8km mountain bike and 10km cross country run.
Women's Preview
Duffy enters the Lake Crackenback race as the heavy favorite, having won the event last year and having finished with silver in 2014. Not to mention Duffy pulled out all-star performances across the 2016 ITU World Triathlon Series that amassed to an ITU World Championship title. The Bermuda star also is fresh off a win in the Xterra World Championships, which was her third straight Xterra world victory.
Fellow ITU triathlon racers Charlotte McShane (AUS) and Barbara Riveros (CHI) will offer up a challenge to Duffy, with the added advantage of knowing Duffy's strengths from having raced her all year. Riveros finished second to Duffy last year, and recorded a top five finish at the Olympics this year.
While she hasn't delved in the discipline often, McShane found early success in cross triathlon as the 2008 U23 Xterra World Champion. Having just racked her highest finish ever in a WTS, McShane appears more on point than ever.
However, the traditional triathletes will have to go up against Jacqueline Slack (GBR), who is far more experienced in racing the cross terrain events. Slack worked her way to a career-high fourth-place finish last year and will no doubt be hungry for a podium. Slack and Olympic bronze medallist Erin Densham (AUS), who is also featured on the start list, have the added advantage of having raced the course last year.
Men's Preview
Spain's Ruzafa is looking to score his third consecutive ITU Cross Triathlon World Championship title in the Snowy Mountains. In the last three years, Ruzafa has never finished off the podium at the World Championship race. He also appears to be in strong form having finished second at the Xterra World Championships.
Kiwi Sam Osborne, who clocked a top three performance in 2015, is back looking for the elusive gold or silver to add to his hardware collection. Australian Ben Allen will also make an attempt for the podium after a fifth-place finish last year. However, he'll have to keep Rom Akerson (CRC) from scorching past him on the run, like Akerson did in Italy last autumn.
Also keep an eye on the young but formidable Emil Stoynev, who finished second in the men's U23 Cross Triathlon world Champs in 2015 and 12th overall.
SCHEDULE:
Elite Women
Saturday 19 November -14:30 UTC/GMT +11
Elite Men
Sunday 19 November - 14:30 UTC/GMT+11
Follow along on twitter on @triathlonlive for race updates