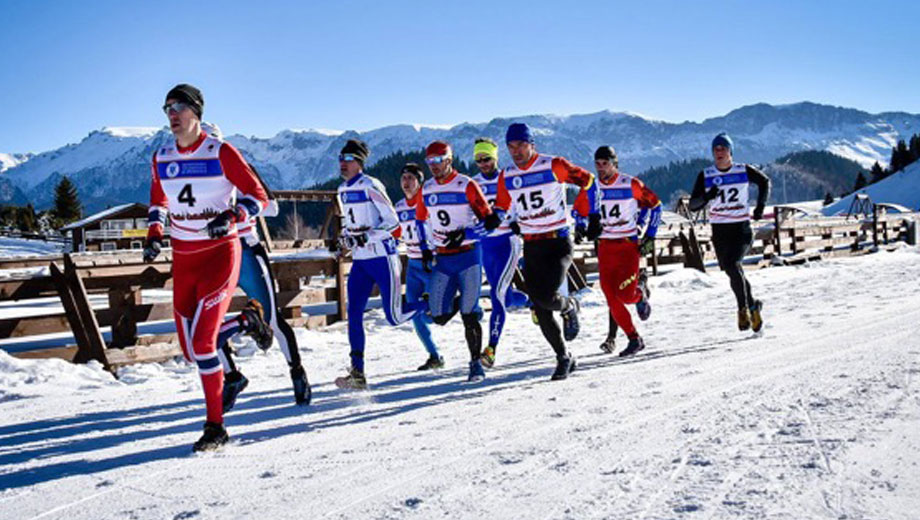 Riparte la stagione internazionale con il primo appuntamento mondiale del calendario ITU: dal 26 al 28 gennaio, Cheile Gradistei (Rou) ospiterà la rassegna iridata di Winter Triathlon. Al Campionato Mondiale, saranno in gara quattro gli azzurri che, convocati su indicazione del Coordinatore Multisport Alessandro Alessandri, saranno supportati nella trasferta rumena dal tecnico Marco Bethaz.
Elite: Daniel Antonioli (C.S. Esercito), Giuseppe Lamastra (Trisports.It Team ASD);
Under 23: Davide Vuerich (Trisports.It Team ASD);
Junior: Davide Ingrillì (ASD Raschiani Triathlon Pavese);
La corsa si snoderà su un tracciato da 1.5 km con 40 metri di dislivello positivo, la frazione di mountain bike si disputerà su un circuito da 2.65 km (70 m di ascesa a tornata) mentre lo sci di fondo si svolgerà su un anello di 2 km con 50 metri di dislivello; ciascuna frazione sarà da ripetere 5 volte per Elite e Under 23 e 2 volte per gli junior.
"Siamo già stati sul campo gara, tendenzialmente è tutto su neve, anche se in questo momento non ce n'è tantissima - spiega il tecnico Marco Bethaz - è un'ottima pista di fondo, dove fanno gare internazionali di biathlon ed è un luogo che offre le situazioni ideali per raduni multisportivi. Si tratta della prima uscita stagionale, sarà un importante banco di prova anche perchè è il primo appuntamento agonistico di quest'anno, ma i nostri atleti sono molto preparati, stanno lavorando bene". Per quanto riguarda il parco partenti internazionale, Bethaz dice: "Occhio a russi, che sono la squadra da battere e arriveranno a questo appuntamento in massa e già rodati, ma ricordiamoci che ogni evento è una gara a sé e spesso chi si adatta meglio alle condizioni della pista ha un'arma in più".
Ai Mondiali di due anni fa a Zeltweg (Aut) si imposero i russi Pavel Andreev (che è anche campione europeo in carica) e Julia Surikova, tra gli Under 23 il titolo iridato andò al russo Roman Vasin (Vuerich fu argento) e all'austriaca Sina Hinteregger mentre tra gli Junior vinsero Anton Matrusov (Rus) con Liporace terzo e Anna Swoboda (Aut).
Nella start list risultano iscritti due age group italiani: Gianni Sartori (ctg. 50-54 - ASD Triathlon Schio) e Valter De Rossi (ctg. 65-69 - ASD CY Laser Triathlon Schio).


PROGRAMMA GARE
Sabato 27 gennaio
10:10 Elite Donne
12:25 Elite Uomini
14:45 Junior Uomini
14:47 Junior Donne
14:49 Para Winter Triathlon

Domenica 28 gennaio
10:00 Age Group Winter Triathlon World Championships
14:00 Mix Relay Winter Triathlon World Championships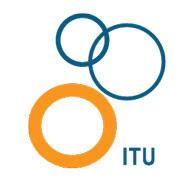 International Triathlon Union
Winter Triathlon World Champions to be crowned in Cheile Gradistei
Triathlon meets the snow this weekend as cold-weather loving athletes from across the globe gather for the 2018 Cheile Gradistei ITU Winter Triathlon World Championships. For the first time since the World Championship event debuted in 2002, Winter Triathlon will be hosted in Romania with the course showcasing beautiful panoramic views of the Piatra Craiului and Bucegi mountains in the historic region of Transylvania.
Winter Triathlon consists of a run, mountain bike and cross-country skiing format and the two-day event is expected to host hundreds of athletes for the elite, junior, u23, paratriathlon and age-group programs. There will also be a mixed relay event for both the elites and juniors. An estimated 178 athletes, with the home nation of Romania taking up 41 percent of the participants, will be lining up this weekend.
The elites will begin the competitions on Saturday, January 27 kicking it off on the 7.5km run, 13.25km bike and 10km country ski course.
In the elite women's race, Russia's Yulia Surikova returns as the 2016 World Champion, when she collected her first world title in her career in Zeltweg. However, wearing the number one will be the Austrian National Champion Romana Slavinec who will be contending to win her first Winter Tri crown.
Helena Erbenova (CZE) enters as the 2017 European Champion and will be fighting to reclaim her world champ thrown after first winning the honour in 2012 and 2013.
Click here for the full women's start list
On the men's side, a 31-man roster is set to compete. Gunning for his sixth World Title, Pavel Andreevof Russia tops the list. As the most experienced and most decorated athlete to toe the line, he will be the one to beat on Saturday. However, possibly the man to do it is Russian compatriot Evgeny Kirillov, who almost stole the crown in Zeltweg in 2016 with a strong neck-for-neck battle right until the very end. If Kirillov can pull it off this weekend he will claim his first individual Winter Tri Championship, only after he earned gold in the mixed relay events in 2012 and 2013.
Another possible medal contender is Giuseppe Lamastra (ITA), who stepped onto his first elite World Champ podium in 2016 when he claimed bronze. Norway's Oivind Bjerkseth is a top cyclist, who also could have a chance at a medal.
Click here for the full men's start list
Races will be streamed live on http://www.triathlon.org/live
News: https://www.triathlon.org/news/article/winter_triathlon_world_champions_to_be_crowned_in_cheile_gradistei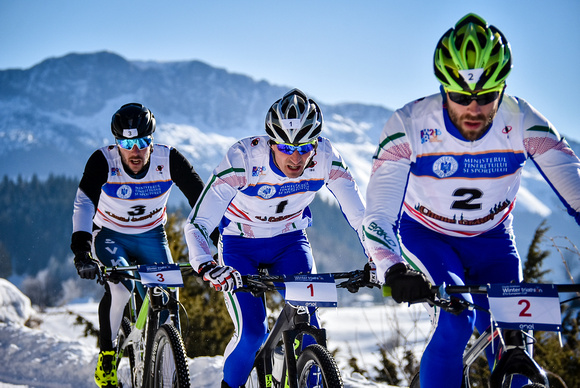 @ foto da www.wintertriathlon.ro