Vuoi seguire in diretta tutte le gare della ITU Grand Final di Gold Coast (Aus) dal 13 al 16 settembre? Fitri offre una ghiotta opportunità. Grazie ad un accordo stipulato tra la Federazione Italiana Triathlon e la International Triathlon Union, i tesserati avranno l'opportunità di accedere GRATUITAMENTE a TriathlonLIVE, la tv che consentirà di seguire in diretta tutte le gare della Finalissima della World Series che assegneranno i titoli mondiali.
Per ottenere il pass gratuito e seguire le gare in diretta, è sufficiente accedere alla pagina di registrazione e inserire il codice promozionale dedicato ai nostri tesserati NFITAHH6Z. Oltre alle gare live, sarà possibile accedere a contenuti extra e all'archivio.
ATTENZIONE! Questa è un'opportunità imperdibile! Chi si registra in questa, riceverà uno sconto del 10% per l'abbonamento a TriathlonLIVE della stagione 2019.
OTTIENI IL TUO PASS GRATUITO PER TRIATHLON LIVE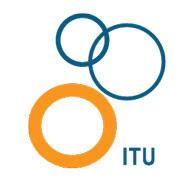 Tune in to TriathlonLive... for FREE!
Hey!
We have some exciting news! Just in time for the 2018 WTS Grand Final, we have teamed up with ITU to provide our valued members with FREE unlimited access to TriathlonLive. This will allow you to watch the Grand Final LIVE for free! Plus, after the Grand Final, you will have continued full access until March, 2019.
TriathlonLive is your one-stop shop for all things Triathlon. It is the official online channel of the ITU where you will have unlimited access to:
All WTS races LIVE and on-demand
Race highlights
Exclusive interviews
Magazine shows from the World Series and World Cup races
Race footage going right back to the first ITU World Championships in 2009
And 300+ hours of archive footage
To take advantage of this exclusive offer, simply go to www.TriathlonLive.tv and sign up using this promo code: NFITAHH6Z
Plus once the free trial period ends in March 2019, you'll have the opportunity to sign up for the full 2019 season with a special discount!
We look forward sharing another unforgettable ITU World Triathlon Series Grand Final with you!